病患個案
> Terminally ill teen inspires kindness around the globe with #BeccaToldMeTo
Terminally ill teen inspires kindness around the globe with #BeccaToldMeTo
27-01-2017
You should never need a reason to be kind, but here's extra inspiration just in case: #BeccaToldMeTo.
Canadian Becca Schofield, 17, created a bucket list after learning late last year that her cancer had returned and she was terminally ill with two inoperable brain tumors. Since so many people wanted to help with her list, she and her dad created the hashtag #BeccaToldMeTo to encourage people to carry out her wish for "mass of acts of kindness" and to spread the word.
"No matter who you are, if you see this message, please do an act of kindness for someone else," Becca wrote in a Facebook post last December. "It can be as big or small as you'd like. Donate to charity, volunteer your time, or even just do the dishes without your parents asking. Shovel someone's walkway or visit someone you know who will be alone this holiday season."
"If I don't have the most time left on this Earth, what I want to do is I want to leave a mark," Becca told TODAY from her home in Riverview, New Brunswick. "I don't want to leave this world with people thinking, 'Oh, Becca was selfish or unremarkable.' I want them to think back and say, 'Becca did a great thing.'"
Never miss a parenting story with TODAY's newsletters! Sign up here
Since her post, people near and far have been doing kind acts, posting on Facebook and Twitter about how they bought breakfast for someone, donated to a food bank, made charitable donations or gave blood.
Becca appreciates the importance of kindness, even if it's just sharing a smile or your time.
"In this world, sometimes it can be cruel," Becca says. "Sometimes people just need a helping hand, to know that someone cares."
RELATED: Lady Gaga surprises teens at risk with act of kindness
Nearly two years ago, Becca had a cancerous brain tumor removed, followed by months of treatment that ended in April, says her mom, Anne Schofield. "All her scans were clear," Schofield says. "We thought we were out of the woods."
Late last year, the new tumors were discovered, and doctors estimated she had three months to a year to live, Schofield says.
Becca said her dad, Darren Schofield, always taught her "to just always give love, never hate and to be kind to others."
Becca says she was a typical teen, struggling at times with what her dad was teaching her. ("I was always very, very friendly, but if you asked me to share my Oreos, I don't know that I would," she joked.)
Falling ill was humbling, and her father's lifetime lessons on kindness began to sink in.
"I was less selfish," Becca says. "I understand the pain, the hardships of others. I finally came to terms with what my dad had been telling me all my life."
"I realize it feels amazing to give," she added. "My father always told me to be kind, so that what I'm doing. I'm just telling others to be kind like he told me."
RELATED: Boy with cancer lives his dream thanks to NYC firemen
Now, every day, Becca goes online to see the good deeds being done in her name, things she isn't always able to do herself because she tires easily and has severe nausea.
"It's overwhelming to know that this is happening," she says. "It's awesome because I get the constant feeling that I'm doing something, even if I'm not feeling good enough to do it."
Becca is amazed by how far her story has spread, with people posting on her Facebook support page from Canada, the United States and as far away as Japan, Kuwait and Australia. Bumper stickers, T-shirts, billboards and bracelets with her hashtag have also popped up.
Her mom says the kindness campaign has been a good diversion from her illness.
"It brings her happiness and joy to see that people are willing to show their kindness and take the time to be kind," Schofield says. "That fulfills a big part of her bucket list."
Becca's effort is still going strong, bringing a smile to her face daily.
"I'm always smiling because of it," Becca says. "Sometimes my cheeks start to hurt because I love it so much."
www.today.com/parents/beccatoldmeto-teen-cancer-inspires-acts-kindness-t107183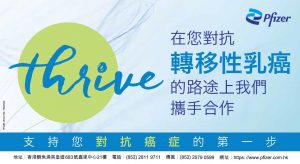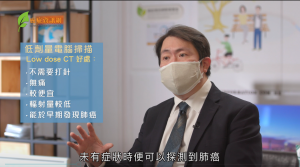 疑難排解
我們有一群專業的醫護人員及相關朋友,隨時解答大家的疑難,立即提交疑問!
會員註冊
成為會員,可以第一時間接收由病患者和照顧者角度出發的資訊,立即行動!